Installing and maintaining effective fire detection and fire alarm systems is vital to the safety of your people and premises.
Procyon has extensive experience of designing and installing systems that detect and alert you to fire, mitigating the risk of fire damage and loss of life.
We are committed to installing technologically advanced, reliable and effective fire detection and alarm systems.
We hold BAFE SP 203 Part 1 certification for fire system installation, commissioning and maintenance, this means that we demonstrate our commitment to service excellence and BAFE independently audit our work.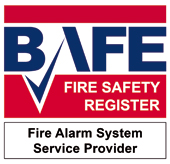 From conventional fire alarms to complex networked addressable fire detection and warning systems, we design and install a system to suit your exact requirements and ensure reliable, early detection of fires.  Pagers can be added to the system to alert you of a situation when you may not be next to the fire control panel, we can add vibrating pillows to alert hard of hearing persons in hotel bedrooms.
We can also install voice evacuation systems providing your site with bespoke messages in the event of a fire situation, most suited to places where there could be a large gathering of persons i.e. hospitals, cinemas and shopping centres.
We can install communications such as BT Redcare to alert you and the emergency service out of hours to a fire situation.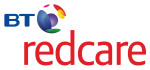 Our specialist technicians will support you by informing you of current regulatory requirements, backed with industry specific training. We will work with you to design, install and maintain your system to ensure you comply with the Regulatory Reform (Fire Safety) Order 2005, which benchmarks BS5839 (code of practice in relation to fire alarms) as the standard to comply with.
Our portfolio of projects include fire alarm system upgrades at Showcase Cinema, Bluewater and Q Hotels Oxford Belfry Hotel.  More information is available on our news page.
To enquire about our fire alarms and fire detection systems, please contact us.