We are qualified to install and maintain kitchen suppression systems. Statistics are widely available showing the devastating effect that fires have on businesses, with many never reopening.
This is where we can help.
We are an approved distributor of Amerex, who have been providing innovative products for over 40 years.


We can install aesthetically pleasing systems that complement the style of your property.
After the process of saponification of the agent which is where an insulation barrier is formed between the hot grease and the atmosphere therefore suppressing the fire – the clean-up of your kitchen area is clean and easy. Disruption to your daily operational is minimal. Can you afford not to protect your assets?
We offer two types of system to meet your needs:
Zone Defence System
This type of system gives you flexibility – you may reconfigure your kitchen without the need to move nozzles – the system was designed with hospitals, restaurants, military cooking facilities and hotels in mind.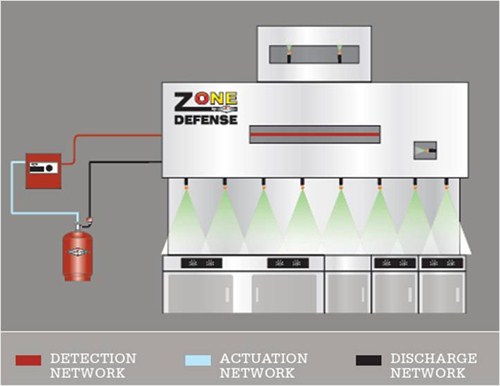 KP Restaurant Suppression System
This is an appliance specific system designed with school kitchens, fast food establishments and casual dining in mind where kitchens are fixed.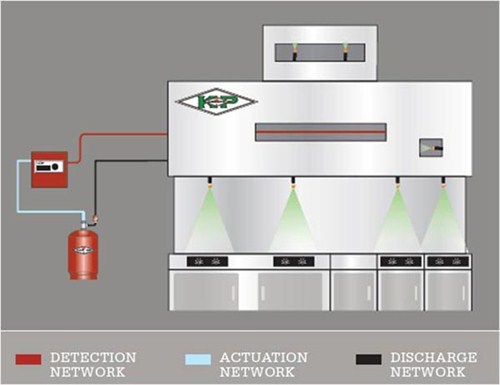 Stainless steel enclosures can be fitted to house the agent cylinders if required.
Ongoing support means that we maintain your kitchen systems at a time that suits you.
To enquire about our Kitchen Fire Suppression Systems, please contact us.